Hello! I am Katie of Key of D Designs. I am an exclusive designer at DigiridooScraps. I'm so excited you've come to visit me. Before I give you the freebie, I just wanted to let you know that for the month of June, DRS will be celebrating their second birthday with a big bash scheduled the first weekend. But fun and games continue through the month. We'd love if you'd stop by and have some fun with us.
Now, I'll get you to the part that you came here for...

This month, I am all too excited to be a part of THE Blog Train. Every month this train leaves to take you to 100 (yes 100!!) stops of coordinated freebies. As you can imagine, it's a high prize to be a part of it, and this month, I made the sign ups. This month the theme is Monkey-ing Around.
And here's my take on it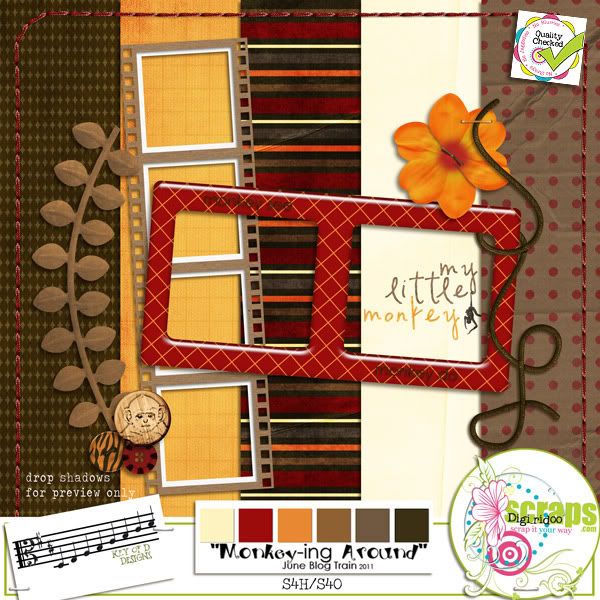 available
here
for the whole month of June
You should have reached me from
Color with Caryn
,
and next you will be visiting
Wyld Web Designs
Should you get lost and need a reference point, here is the whole list for
The Blog Train blog
.
Happy Scrapping!