Hello!! Well, in keeping on schedule, this week I have another new product for you
Pennant Dates
by Key of D Designs at Digiridoo Scraps
simple enough to see, it's just a new creative, and customizable, way to date your layouts.
Also, I've decided to put some of my products on notice, as they are being retired at teh end of the month.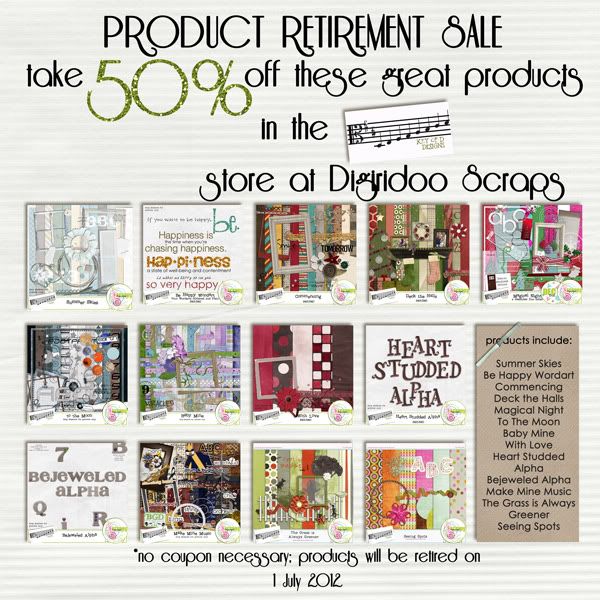 And, if you're reading this, be sure to use code BLOGRETIRE12 to get an additional 10% off of any purchase in my store (which is also good on these retiring products *hint, hint*). So go shopping a while.